CLEMENS SCHICK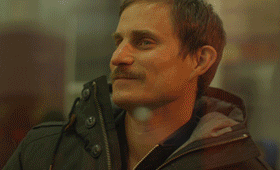 Hurray! Actor Clemens Schick agreed to be the patron of the first BERLIN ART FILM FESTIVAL. The programme features him as a protagonist in Sabine Lidl's documentary NAN GOLDIN – I REMEMBER YOUR FACE and as lead actor in Karim Aïnouz' PRAIA DO FUTURO (which we are showing at the kick-off screening on 21.11.).
Schick has worked in over 50 cinema and TV productions and made himself a name both in small national as well as international big budget productions ranging from shorts like HOLLYWOOD DRAMA (Sergej Moya, 2010) to blockbusters such as CASINO ROYALE (Sam Mendes, 2006).
Clemens Schick studied acting in Berlin and financed his studies with part-time jobs like waiting tables where he met Nan Goldin. He lives in Berlin.