IN DEN TAG HINEIN / THE DAYS BETWEEN + NEUNTERJUNIZWEITAUSENDNEUN/ JUNENINTHTWOTHOUSANDNINE
SCREENING:
FRIDAY, 05.12.2014, 17:00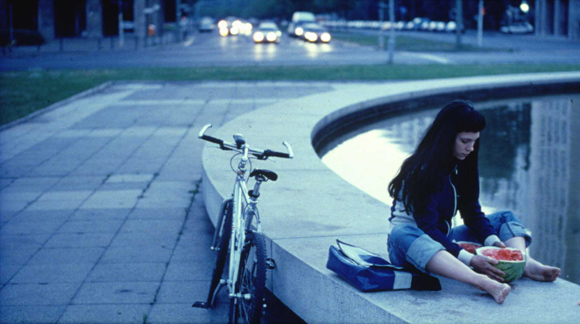 IN DEN TAG HINEIN/ THE DAYS BETWEEN
There is a beauty in doing nothing in Berlin, especially if cinematographer Reinhold Vorschneider captures it. In Maria Speth's debut film we encounter a young woman who is not part of the system of efficiency and purposefulness. She lives day by day, or rather night by night, with a boyfriend who is the exact opposite. Until one day she meets Koji from Japan with whom she doesn't share a common language and drifts even further into the night. THE DAYS BETWEEN lives from the uncompromising belief in a cinematic language and the strong filmic co-authorship of cameraman Vorschneider. Even if it seems that not much is happening and motivations are never revealed, the images will stick with you long after the screening – not least thanks to the sublime performance of lead actor Sabine Timoteo.
D 2001, Maria Speth, 118'
language: German, subtitles: English NEW! French
guests: Reinhold Vorschneider (cinematographer)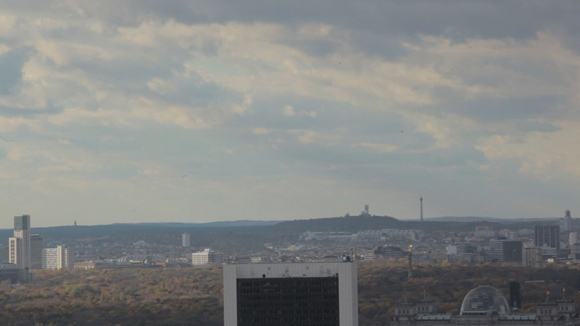 NEUNTERJUNIZWEITAUSENDNEUN / JUNENINTHTWOTHOUSANDNINE + NEUNZEHNTERNOVEMBERZWEITAUSENDZEHN / NOVEMBERNINETEENTHTWOTHOUSANDTEN
Two minutes, one shot – then another shot within a shot, and a voice-over that gives us insights into a small window of what might be biography and might be fiction. Young filmmaker Caroline Pitzen's work in progress consists of a threefold framing of life and experience – in image, voice and a doubling of the image. Austere, yet beautiful, simple, yet very complex.

2013, Caroline Pitzen 2′ + 2′
languages: various, subtitles: English
guest: Caroline Pitzen