DER SCHÖNE TAG / A FINE DAY + PASSANTEN / PASSERSBY
SCREENING:
SATURDAY, 06.12., 17:45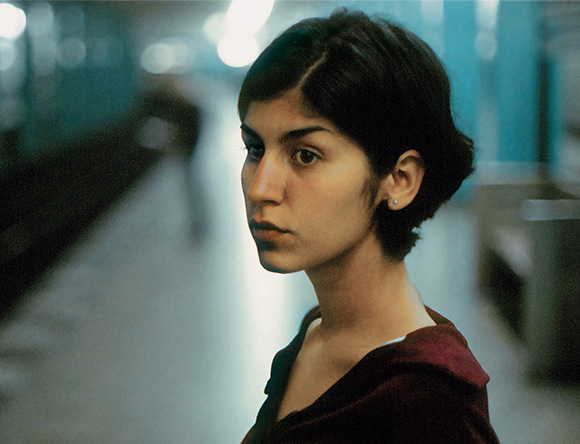 DER SCHÖNE TAG / A FINE DAY
A woman spends a day in Berlin while life is taking its course. Her boyfriend returns, they break up, she visits her Turkish mother, works as a voice actress, meets someone new, goes to the lake with him. A fine day. No other film has ever summed up the profound banalities of life better than this poetic and tender journey of a young woman on a summer's day. You can smell the concrete as Serpil Turhan is waiting for the subway, you can feel a light breeze on your skin as she walks through Kreuzberg and you wish you could just accompany her through life for this day, a very fine day. A masterful exercise in simplicity and sensuality, and yet a very profound look at life in Berlin.
D 2001, Thomas Arslan, 74′
languages: German, Turkish, subtitles: English
guest: Thomas Arslan
PASSANTEN / PASSERSBY
A walk along some Berlin streets on New Year's Eve. Two passersby, a strict waiter at the restaurant, some bits of life, magically put into a beautiful short film by Ramon Zürcher, director of the acclaimed feature film THE STRANGE LITTLE CAT.
D 2010, Ramon Zürcher, 9′
languages: German, subtitles: English
guest: Bernadette Klausberger (producer)