MEIN LANGSAMES LEBEN / PASSING SUMMER + GESTERN HAT SICH MEINE FREUNDIN EIN FAHRRAD GEKAUFT / YESTERDAY MY FRIEND BOUGHT A BIKE
SCREENING:
SUNDAY, 07.12.2014, 18:00

MEIN LANGSAMES LEBEN/ PASSING SUMMER
Adding to the cinematic depictions of Berlin life on 35 mm that A FINE DAY and THE DAYS BETWEEN have begun, Angela Schanelec's elliptic glimpse at the journey of a young Berlin woman in the city is the perfect addition to those poetic classics of the Berlin School that capture the urban state-of-mind. Valerie's friend Sophie leaves town for six months to live abroad. In the meantime, Valerie meets other people,  goes out, starts to date and visits her sick father. Instead of following an stringent storyline, Angela Schanelec is interested in moods and the relevance of the situational. Her film has a compelling beauty and a narrative structure that deliberately leaves out plot points and focuses on the relevance of images instead (camera: Reinhold Vorschneider). A stunningly different film that defies many rules and conventions of cinema and manages to add a magic to what you might call everyday life. A masterpiece.
D 2001, Angela Schanelec, 85′
language: German, subtitles: English
guest: Angela Schanelec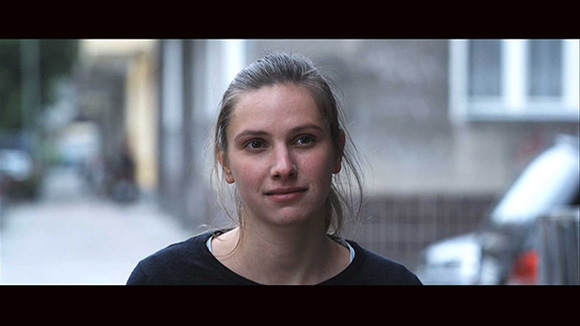 GESTERN HAT SICH MEINE FREUNDIN EIN FAHRRAD GEKAUFT / YESTERDAY MY FRIEND BOUGHT A BIKE
Two young women meet in a café and discuss the fact that one of them has bought a new bike . One friend listens, the other one talks – not so much about technicalities or the deal but more and more about her thoughts and feelings that were linked to the specific situation. With focus on small details like a water bottle popping open, director Ramon Zürcher injects poetry and doubt in what seem to be the banalities of our lives.
D 2010, Ramon Zürcher, 10′
language: German, subtitles: English