THE BAD BREAST: OR, THE STRANGE CASE OF THEDA LANGE + SERIOUS LADIES + PIERROT LUNAIRE
SCREENING:
SATURDAY, 06.12.2014, 22:00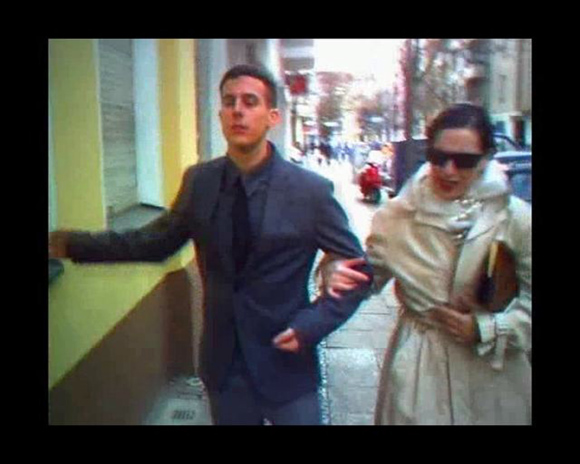 THE BAD BREAST: OR, THE STRANGE CASE OF THEDA LANGE
"I'm worried about my son's homosexuality! I'm afraid… he might not be one." When psychoanalysis meets Bruce LaBruce, things get hilaroiusly nasty. A flamboyantly beautiful mother (queen Susanne Sachsse, of course) walks through the streets, followed by a voluptous naked stalker (Ms Vaginal Davis, of course) and rants on about the failed attempts to make her son gay: "I tried my best!" Video originally produced for a performance at HAU.
D 2010, Bruce La Bruce, 20 '
language: English, no subtitles
guest: Susanne Sachsse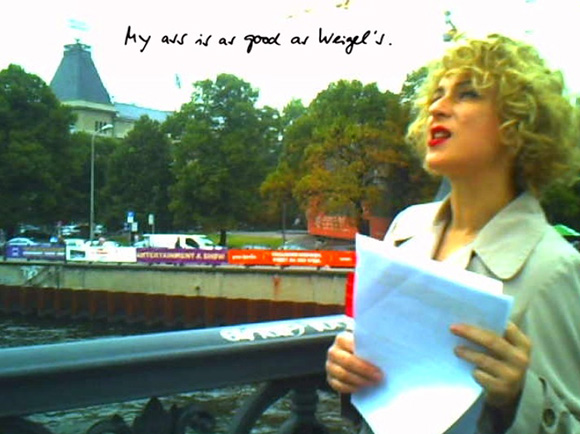 SERIOUS LADIES
Susanne Sachsse's debut as director has herself star in a variety of female figures that discuss their roles as women, actresses and mothers. The voice-over narration is a social and political discourse, all words are translated into English handwriting that appears inside the images. A beautfully camp manifesto against gender roles, expectations and conventions by one of the most fearless and amazing performers of our days – Susanne Sachsse.
D 2013, Susanne Sachsse, 22′
language: German, text: English
guest: Susanne Sachsse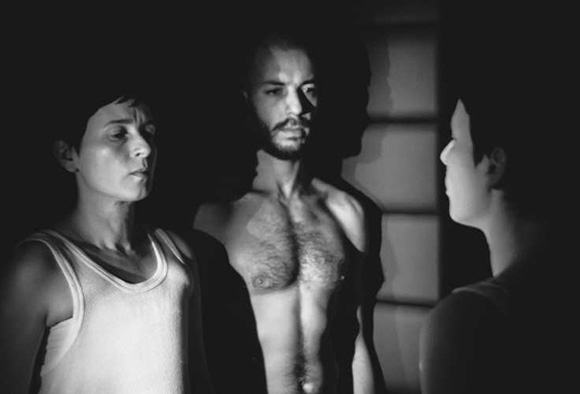 PIERROT LUNAIRE
Bruce LaBruce's majestic anti-opera based on the play by Arnold Schoenberg re-interprets Pierrot through a breathtakingly hot transgender performance by Susanne Sachsse. Expect nothing less than beautiful black-and-white images with a touch of neon, a very Brechtian soundtrack sung by la Sachsse himself and some very, very appetizing go-go dancers whose butts are so tight they are bouncing off the walls. Oh yeah, and needless to say: There will be dildos and cocks and ejaculations but, you know, it's art. Winner of the Teddy jury prize this year, premiered at Forum Expanded, originally a play at HAU.
D 2014, Bruce LaBruce, 51′
language: German, text: English
guest: Susanne Sachsse