THE INVISIBLE FRAME / CYCLING THE FRAME
SCREENING:
SUNDAY, 07.12.2014, 16:00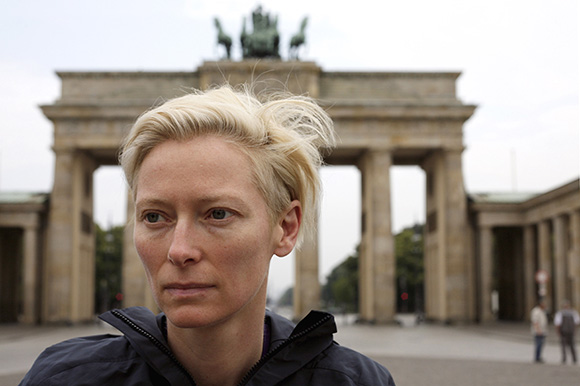 THE INVISIBLE FRAME
Twenty years after Cynthia Beatt and Tilda Swinton rode their bikes around the Berlin Wall, they repeat their experiment with the wall now being invisible. The result is a very poetic and meditative journey in search of the last traces of a powerful divide. Simon Fisher-Turner created an enigmatic soundscape for the film and cinematographer Ute Freund captured the trip in beautiful images that add a magic to the most remote or all-too-well-know places. Tilda Swinton proves once again to be an amazing performer when even watching her ride a bike for an hour becomes a thrilling adventure. Like articulated streams of consciousness, she adds reflexions and thoughts on what she experiences and opens the film to readings that go far beyond East/West Berlin discourse. A fascinating trip to non-spaces that once inhibited a violent political significance.
D 2009, Cynthia Beatt, 60′
language: English, no subtitles
guest: Cynthia Beatt, Frieder Schlaich (producer), with surprise video message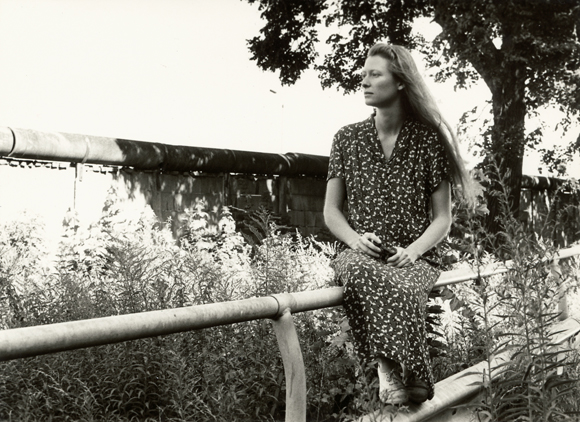 CYCLING THE FRAME
Cynthia Beatt suggested to the festival to show the films in a-chronological order – and if you watch them like this, it becomes apparent why. While THE INVISIBLE FRAME moves both in former East and West Berlin, CYCLING is restricted to the West and is not a reflexion about the invisibility of the past, but about the impermeable boundaries of the present. The summer setting adds a very different, almost eerie feeling here and the potential feeling of immediate danger is still tangible. A travel back in time through the two films is a very enlightening way of dwelling on how the past might influence the present, or might be forgotten instead.
D 1988, Cynthia Beatt, 27′
language: English, no subtitles
guest: Cynthia Beatt