ICH WILL MICH NICHT KÜNSTLICH AUFREGEN/ ASTA UPSET + AN INTERVIEW WITH AN ARTIST
SCREENING:
THURSDAY, 04.12.2014, 19:30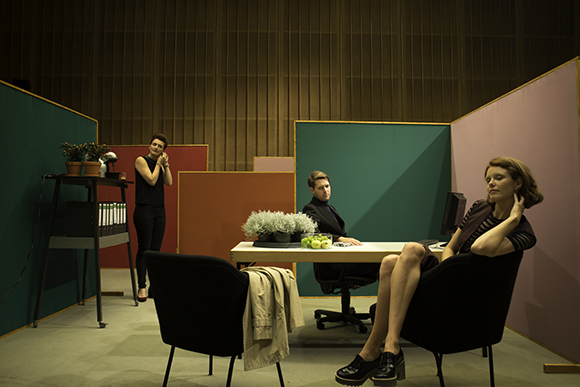 © arsenal distribution
ICH WILL MICH NICHT KÜNSTLICH AUFREGEN/ ASTA UPSET
"Shit shit, shit, shit, shit. shit!" Things are not going too well for Asta (Sarah Ralfs), a young and graceful curator in Berlin. Despite the upper middle class surroundings of her art world, she fears for her future and needs a trick or two to stay in the game. Gentrification, nepotism, action art, yoga, disco – there's very little that director Max Linz hasn't included into his brazen, original, biting, stylised, hyper-aesthetic and often very funny portrait of the Berlin art world. His film feels very real and truthful and completely surreal and shamelessly fake at the same time. ASTA UPSET borrows from Pollesch, Fassbinder, Arslan, Schlingensief and at the same time creates something stunningly new and controversial. A very fascinating and daring film you will love or hate, or both.
D 2014, Max Linz, 84′; languages: German/ English, subtitles: English/German
guests: Max Linz, Sarah Ralfs (actor), Maximilian Haslberger (producer)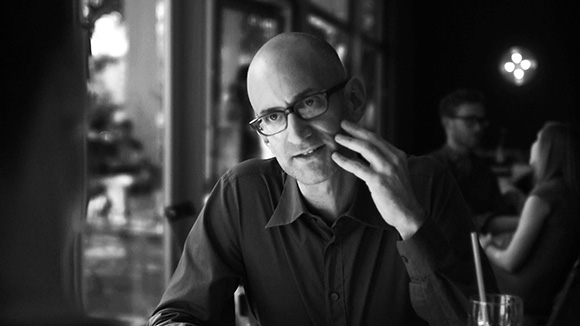 AN INTERVIEW WITH AN ARTIST
Oh, isn't Berlin wonderful? Well, we're not so sure anymore after the film's majestic prologue has gone from an over-the-top rhapsody to pretty obvious (and yet irritatingly charming) cynicism. An unprepared interviewer meets a preoccupied artist, and it doesn't take long until the conversation focuses on -well- underwear. Greek expat Telémachos Alexiou adds classical music to his refined cinematography and confronts it with an absurd quest for something substantial. At the end, we see the artist alone in his apartment, changing his underwear, finally at ease.
D 2011, Telémachos Alexiou, 25′; language: English, no subtitles
guests: Telémachos Alexiou, Marc Siegel (actor)