Saturday | December 3rd| 11pm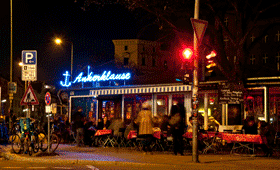 Join us for a our nasty and fun kick-off party with music by infamous Mysti  and T-Word  for more than a dance, a smoke, a drink, a chat, a flirt and a shot at the cosiest bar in Berlin, Ankerklause. No entrance fee, no limit to the amount of fun to be had (Mysti was actually asking) and trust us: no official closing hour. Last year, we fell of the tables, this year we hope to fall off twice. Cast off, you dirty sailors!
» Ankerklause, Kottbusser Damm 104, 10967 Berlin
Saturday | December 10th | 11pm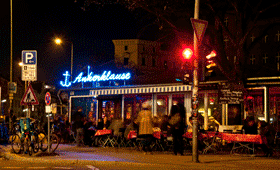 For our official festival party, we managed to book the impossible: Cesar the Amazonian Waitress, the hot stepsister of Golden Girl's Blanche Devereaux, loves Berlin's "Rusty Anchor" also known as Ankerklause. She will turn heads, tables and bottles and delight us with her exqusite taste in pop and trashy bootyshakers. Her agent's phone has been exploding with Ankerklause employees begging her to return. Now she's finally coming back. Hail Cesar! Quoting Blanche: How can someone be so sick and still look so good? It's gonne be wild.