BERLIN ART FILM SHORTS
SCREENING:
SUNDAY, 11.12.2016, 16:30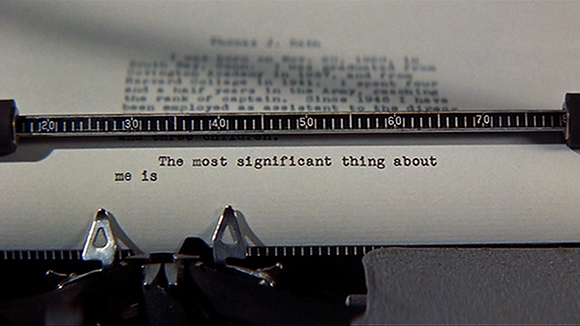 PERSONNE
A broken bottleneck lies on the ground. An analogue telephone with a blank dial plate. The hero of the film, Jean-Louis Trintignant, in younger years – in older years. A man huddled on an elevator floor. Skewered butterflies. He is all alone in the world. The external is sealed off. The internal barricaded. He shifts between times. His focus is always trained on the other. Is he wanted, condemned, persecuted? The man whom we observe from the rear, is only able to see his back in the mirror. His face cannot be recognised. All the actions and movements, all the seeking and striving, all the alterations and associations revolve around the view and excerpt from "La reproduction interdite", painted by Belgian surrealist René Magritte in 1937. The mirror axis of the film, and yet, and simply for that reason, one becomes the other. The other becomes many.
"personne – that is somebody and nobody and anyone. That is us in the course of time. Persistently, in vain. The self is the need for permanent self-assertion," write Christoph Girardet and Matthias Müller.
(Berlinale Shorts)
Christoph Girardet, Matthias Müller, D 2016, 15 min
WATCH A CLIP: HERE.
TAKE WHAT YOU CAN CARRY
A character study as well as a meditation on communication, creativity, and physical space, Take What You Can Carry is a picture of a young woman seen through the interiors she occupies and the company she keeps. A North American living abroad, Lilly aspires to shape an intimate and private place of her own while connecting to the world around her. When she receives a letter from home, it provides the conduit she needs to fuse her transient self with the person she's always known herself to be.
Matt Porterfield, D 2015, 30 min
English original version
WATCH A CLIP: HERE.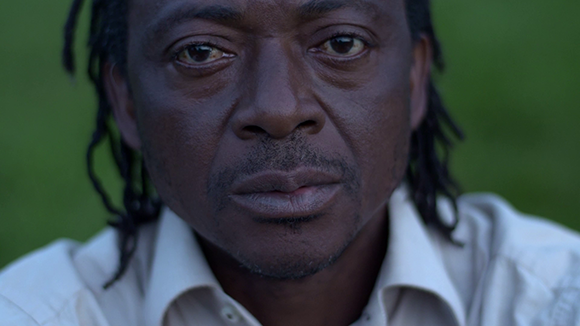 PANKE
Amadou comes from Burkina Faso. Amadou lives in Marseille. Amadou comes to Berlin to repatriate the body of his brother Issaka to Burkina Faso.
The Panke is a small to medium sized river which springs from the Barnim in Bernau, and then finish in Berlin in the Spree. It has a length of 29 kilometers, of which 20.2 km are on the city of Berlin.
"Panke is about emigrating, not only from one country to another, but also from life to death, or from oneself to another person (emigrating is always about leaving a past behind, about replacement). Panke is also a sweet goodbye, is about letting go the one who has died without fear. Panke is about discovering your own places in a new city, or about finding an own way to transit that city. Panke is also a river, a small and short one and a bit marginal, yet one that crosses Berlin almost entirely, a river that offers a particular view of the urban-landscape (the rivers are the veins of the cities); it is this small and calm river that conferred us the structure and the rhythm of the film. Panke is Issaka Zoungrana (the actor of the film), and the conversations we had while we were making –finding- the film, because we worked without script, trusting that the film would emerge from our experiences and not from some words written on a piece of paper. Panke is Bissa, that beautiful and mysterious African language that Issaka speaks, which inspired me and helped me a lot to find the final form and tonality of the film. Panke is Iván, my close friend and step-brother who died some years ago, and it is also the father of Issaka, who died short before we started making the film. Panke is also an attempt to follow Rossellini's suggestions about making a film with the least money possible, in order to enhance the possibility for new forms or structures to arise." Alejo Franzetti
Alejo Franzetti , D 2016, D/ AR/ BF, 46 min (German premiere)
original version with English subtitles
WATCH THE TRAILER: HERE.
guests: Alejo Franzetti and others