PRINCE IN HELL
+ DIE BOTSCHAFT – TOTENTANZ 8
SCREENING:
THURSDAY, 08.12.2016, 22:30
PRINCE IN HELL (PRINZ IN HÖLLELAND)
Stefan and Jockel are two gay punks hanging out, living, and loving in Kreuzberg. Times were different back then – easier, it seems. Staying at the Wagenplatz at Adalbertstraße, Stefan, Jockel and their queer friends seem to be living a punk utopia that suggests freedom and political autonomy until Jockel gets addicted to heroin and things change dramatically. Michale Stock's film debut is told in the form of a fairy tale about a prince who ends up in hell before slowly drifting into the dependence of substances that control his life more than he does. A beautiful document of its time, a matter-of-fact manifesto of gay punk culture and an artistic narrative of dependency, PRINCE IN HELL is cult classic of Berlin art films that everyone should have seen at least once in their lifetime.
Michael Stock, D 1993, 96 min
German with English subtitles
WATCH THE GERMAN TRAILER: HERE.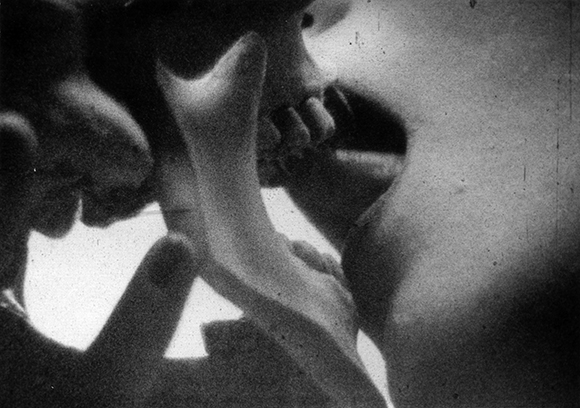 THE MESSAGE – DEATH DANCE 8 (DIE BOTSCHAFT – TOTENTANZ 8)
The elephant made of ivory is a cycle of eight dances of death in which one performance artist is interacting with a skull. A young woman climbs up the stairs, opens a bird cage filled with feathers and lets the feathers fly into the backyard. She starts to dance inside of a vast, empty, silvery shining warehouse. There is a notion of alienation within these images since the film material has been manipulated. The artist takes a rest at the open window, spreads the feathers, while a skull is facing her – she kisses it long and intensely.
Michael Brynntrup, D 1989, 10 min
German with English subtitles
guests: Michael Stock, Michael Brynntrup