INTO EACH OTHER: ART/PORN
SCREENING:
FRIDAY, 11.12.2015, 23:00
Tobias Zielony's first film BIG SEXYLAND is set in a porn theater in Berlin, where young male prostitutes from Eastern Europe hang out and sometimes crash for the night*. Zielony films the face of a sleeping man rhythmically illuminated by the movie projection's flickering reflections. Shot in a single perfectly steady take, the film unfolds the photographic frame solely along the axis of time and teases out the echoes of the invisible motions and noises on the screen in the man's tranquil features.
(Alexander Koch, KOW)
*For reasons of privacy we are unable to show the person concerned in the image
Tobias Zielony, D 2008, 3 min
Courtesy of gallery KOW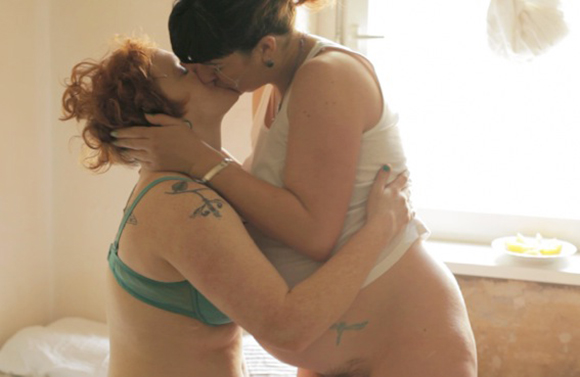 WANT SOME ORANGES
A Berlin apartment, two sex-positive women (one of them highly pregnant), a tube of lube, rubber gloves and a dazzling amount of sexual desire form the parameters of Goodyn Green's breathtakingly sexy porn short. Shot in and out of focus in an organic flow of beautiful images, this prize-winning film by this genius queer-feminist photographer defies both body stereotypes, gender clichés and prejudices about agency and authorship in porn.
Goodyn Green, D 2015, 14 min
cinematography: Goodyn Green
with: Sadie Lune, Zoë Challenger
languages: English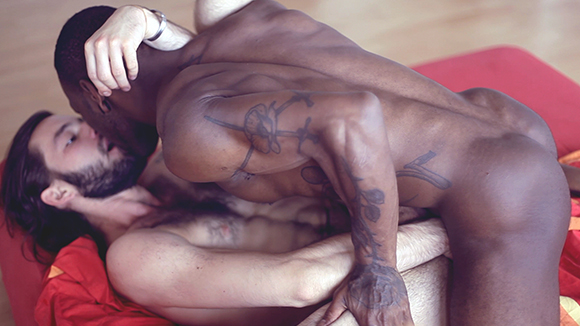 A.K.A. FUCK
A couple of years ago, filmmakers Travis Mathews and Antonia da Silva started to revolutionise images of gay male sexuality on screen by adding intimacy, vulnerability and talking protagonists -in short: sensuality -to the usual kinkiness. The project-maker behind "Pretty Vacant Boys" (PVB) who is advertising his porn with a simple and understated "I ask twenty something boys to share their sex secrets" now finished his first feature film and it's as pure as it beautiful: A.K.A. FUCK shows us two extremely handsome and horny male protagonists as they meet and mate, adds interview sequences to it, let's the encounter end to switch to a solo show, only to unexpectedly return to the couple, because they asked for a cinematic encore. Presented in milky and sometimes dreamlike images, this porn experiment oozes an atmosphere of tenderness, authenticity and poetry, showing how commitment can be a temporary thing, and desire a great pastime for a summer afternoon. Bring your tissues.

PVB, D 2015, 75 min
cinematography: PVB
with: Bishop Black, Marco, Brad
languages: English (with English subtitles)
guests: PVB, Bishop Black