EXHIBITIONS
December 10-13
inside Moviemento
opening hours 10 am - 1 am

VERNISSAGE:
Thursday, December 10, 5:30pm, performance by Maggie: 6:30 pm

STATE(S) OF EMERGENCY – CONCERNING CITIZENS
Initially we had a loosely-based Warhol theme for the festival. It started with the trailer shoot – a homage to Andy Warhol's famous Screen Tests. The day we had the idea to cover the interiors of the Moviemento with silver foil – just like Warhol's Factory – a media image hit the web. In it: a refugee child covered in silver foil for protection from the cold at Lesbos.
These silver blankets, the ones we are using for decoration, are like the ones used to prevent people from freezing to death. In German they are called "Notfalldecken" – emergency blankets. The beauty of the shiny material and the silvery glow of these blankets used by refugees on the Balkan route forms a stark contrast to the purpose they fulfil – saving lives.
During the course of the festival, while big parts of the cinema will be covered in silver, there will be an extra room near the lounge in which some blankets are exhibited that are covered in Arabic writing – beautiful to look at, yet pressing in its messages.
Refugee activists Maggie, Ahmed Awadalla and Bob Mfleh from Lebanon, Egypt and Syria wrote messages on theses blankets, ranging from a simple but powerful phrase, a discourse on colonial history, to a plea for (personal) freedom in Germany.
In times of disquieting revitalization of right-wing forces in Europe and growing Islamophobia (not only) in Germany, Arab lettering – just like Arab culture – is what frightens these so-called "concerned citizens", who disguise their blatant hate of "others" with pseudo-arguments against Islam, and against welcoming refugees and immigrants into Germany. The key to dialogue is understanding, and the key to understanding is action. Translations of the texts may be obtained on request from the counter in the foyer, please feel free to ask. If you leave the little silver corner, go out and return, Maggie's, Ahmed's and Bob's stories will be in your hands.
Egal wieviel die Welt durch Hässlichkeit verliert. Schönheit regiert und obsiegt im Krieg der Weltengeister, die sich Liebe teilen. Das Hässliche mag nur ein kleiner Teil des Schönen sein. Es mag über alles hinweg, nach Seelenschmerz und Schreien, stehts als strahlende Kraft, in Tränen der Erkenntnis, verweilen. Ich sehe dich. Ich kann dich fühlen. Du bist mein Saft. Du bist des Lebens Lebenskraft. 6/1/13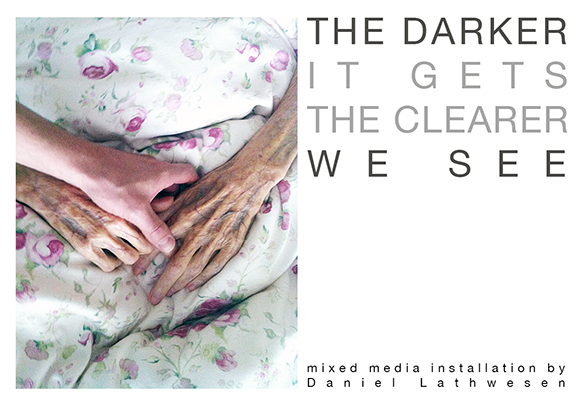 DANIEL LATHWESEN: THE DARKER IT GETS THE CLEARER WE SEE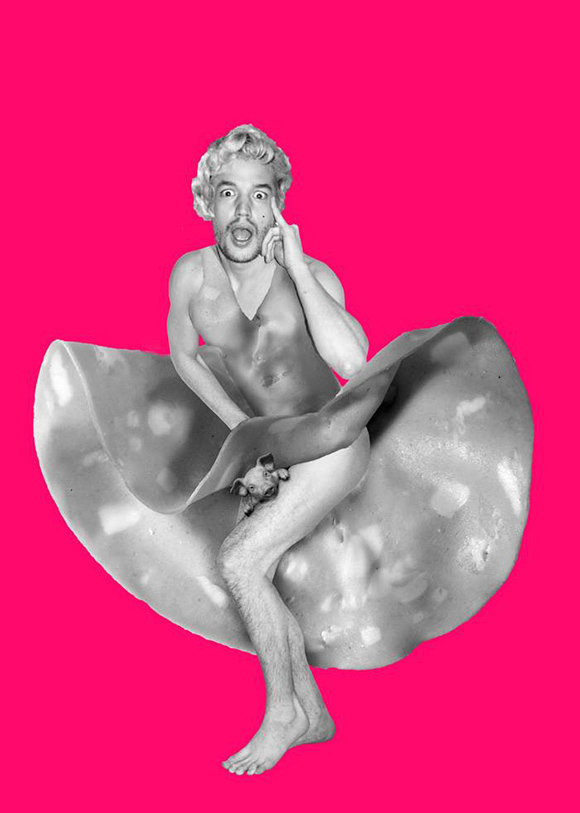 FOR BRIAN
(mixed media installation, various artists)
in cooperation with gallery SomoS