SATURDAY, December 12, 14:00
PANEL: DFFB – THE WILD ONES. NEW EXPERIMENTS FROM A FILM SCHOOL UNDER ATTACK
panellists: Jan Bachmann, Anton Gonopolski, Julian Radlmaier, Marcin Malaszczak
language: German
The Berlin-based film school dffb has always been a birthplace for new and exciting filmmakers, which is especially true when it comes to new formal directions – which are quickly like to be called "schools" by journalists. Thomas Arslan and Angela Schanelec are just two examples of filmmakers with a special view on Berlin (the Berlin School) that the festival has already shown.
But there's a new generation coming, and names like Max Linz (ASTA UPSET) and Ramon Zürcher (THE STRANGE LITTLE CAT) -both represented with works on the first Berlin Art Film Festival – quickly stirred some buzz for their originality and their unconventional cinematic approaches to storytelling and mis-en-scène. Henrike Meyer, Anna-Sophie Hartmann and Micah Magee are other examples of daring new film filmmakers who prioritise artistic freedom over commercial or conventional formats.
This year, the Berlin Art Film Festival shows three new(er) works by Jan Bachmann, Anton Gonopolski, Julian Radlmaier, and Marcin Malaszczak, and assembles them on a podium to discuss their approaches and their motivations behind their often experimental films. Does it makes sense to call them a group or not? Does they cinema stand for something or is it maybe even directed against a traditional (German) way of filmmaking?. Frederic Jäger already mentioned some of them in Wunder von Oberhausen: Freischwimmer bei den Kurzfilmtagen 2015 und anderswo his Oberhausen article, and we will try to follow up on that conversation with the panellists and the audience. The fact that there are no women is on this panel is not the sing the festival wants to sent out, and is mostly accounted for by the fact that the Berlin Art Film Festivals only shows films that are set in Berlin -which is the only reason the above-mentioned, brilliant female filmmakers are not represented in the line-up.
In the second have of the discussion we want to focus on the other, less positive sort of headlines the school has been making recently; seemingly going over the heads of the dffb students, the processes and decisions for the new elections of school president caused some outrage and raised the questions if the students were actually free participants and co-determiner of the structures of the school or not. The exmatriculation of Giorgi Korkashvili (A SPECTRE IS HAUNTING EUROPE) and other authoritarian acts of the school's directors have been made public in the blog http://chronologiedffb.blogspot.de/ and give enough inconvenient truths to talk about.
Tickets (2 Euros): https://www.kinoheld.de/Kino-Berlin/Moviemento%20Kino?showId=1451170903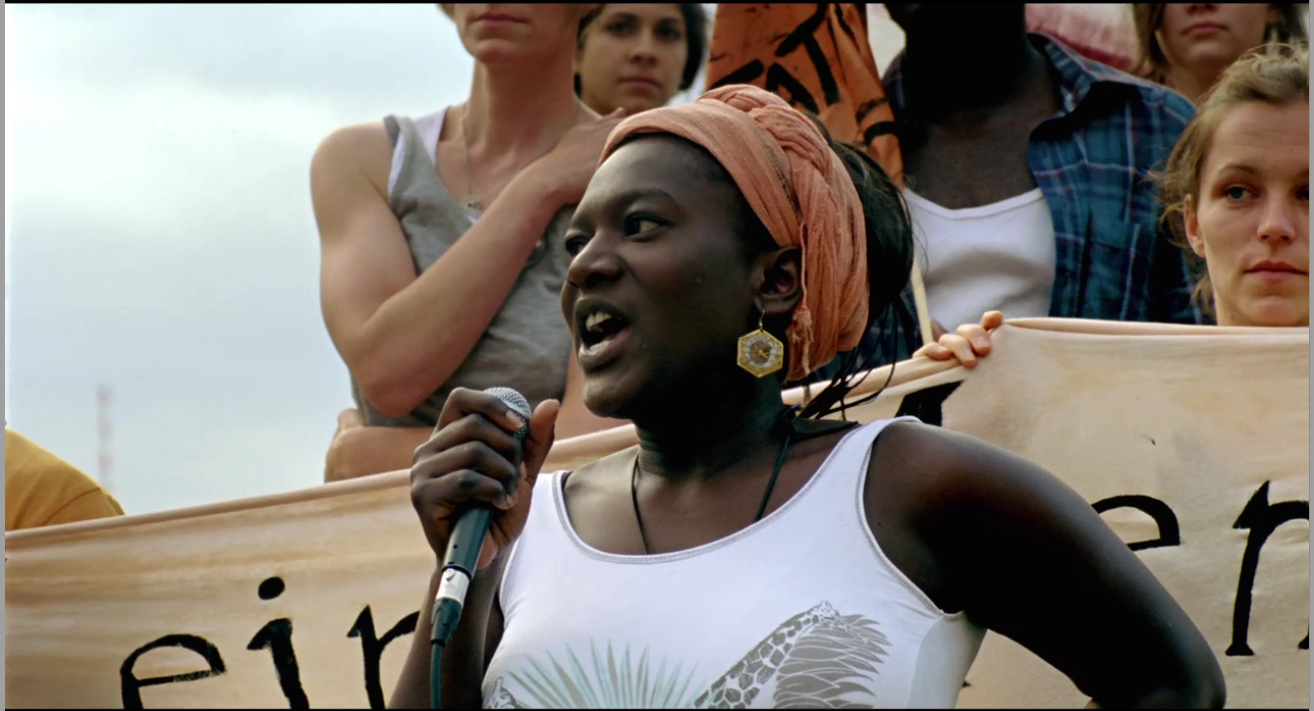 SUNDAY, Decemeber 13, 14:00
PANEL: IMAGINING REFUGEES AND MIGRANTS ON FILM
panellists: Zora Rux, Thelma Buabeng, Khaled Mzher, Ahmad Faraj, Deniz Sertkol and others
XXXXX
XXXX
XXXX
Tickets (2 Euros): https://www.kinoheld.de/Kino-Berlin/Moviemento%20Kino?showId=1451172126